Obituary: Dr. Nadeem Shafiq Malik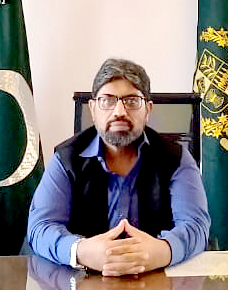 Dr. Nadeem Shafiq Malik, renowned scholar, historian, bureaucrat, author, compiler and editor of about a hundred books on Allama Iqbal, Quaid-e-Azam, Pakistan movement and history left this world for the abode of eternity today (December 24, 2020).
During his college life, he actively participated in student politics from Anjuman Talaba-e-Islam platform. He was a highly qualified person, holding a PhD in history and another in Iqbal Studies.
He joined civil service of Pakistan and belonged to 17th Common. He attained BS-22 highest grade in Pakistan civil bureaucracy in 2016 at the age of 49. Currently he was serving as Managing Director, Printing Corporation of Pakistan.
He was a life member of the Iqbal Academy Pakistan, served as member of the Governing Body and the Executive Committee. He had always been very helpful in difficult times of the Academy.
His library named before his mother Safia Rafiq, has an extremely rich collection of rare documents and reports which are the primary source for writing history of Pakistan.
His sudden demise is a great loss for the literary circles. May Allah Almighty grant him high ranks in the heavens and confer upon him a place among the blessed persons in the Hereafter.